We're here to provide you with choice and flexibility with a range of electric fireplaces. Extremely versatile in their design, electric fireplaces look equally as impressive set in the wall as they do in a 3-sided or corner installation. Electric fireplaces are particularly useful when it isn't possible to install a gas or wood-burning fireplace.
LED lights are used to create realistic flame patterns along with unique under-bed lighting that lets you create whatever look you want. Convenient to install, easy to control, and customizable to your lifestyle, electric fireplaces add comfort wherever you need it.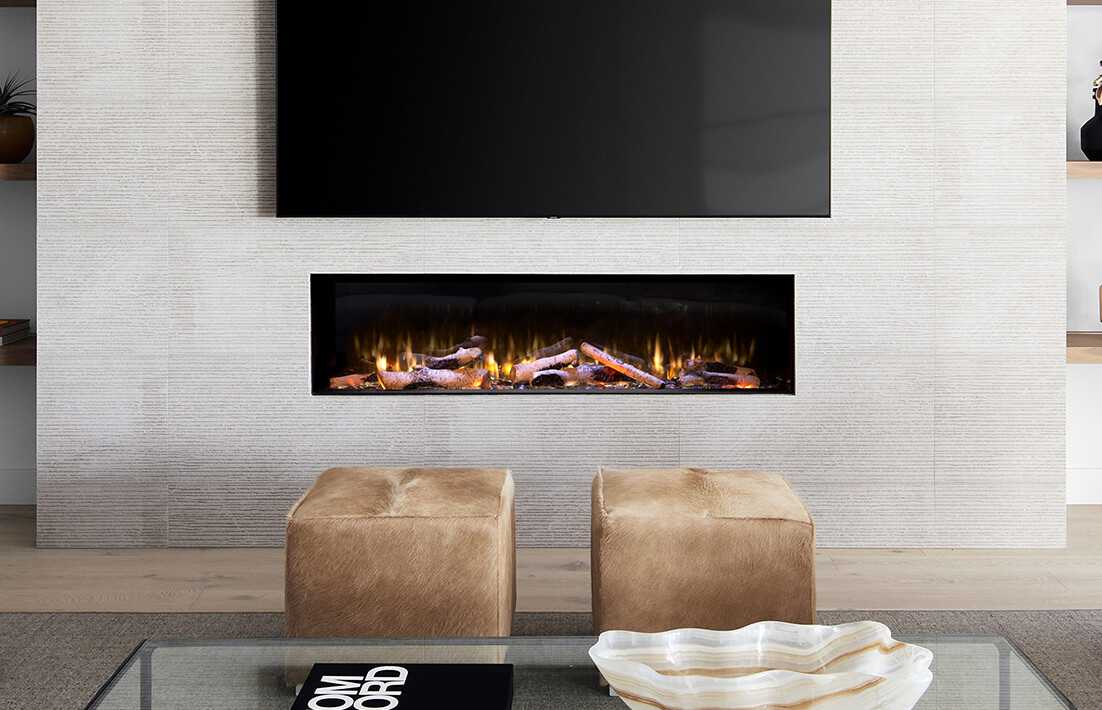 ---
VALOR™ LEX SERIES
Find the perfect design for your home with three uniquely sized electric fireplaces. The LEX Series offers familiar birch, driftwood, and splitwood logs along with a myriad of lighting options.
BRITISH FIRES
Distributed throughout North America by Miles Industries, British Fires New Forest electric fireplaces offer beautiful fire bed visuals with award-winning flame effects.